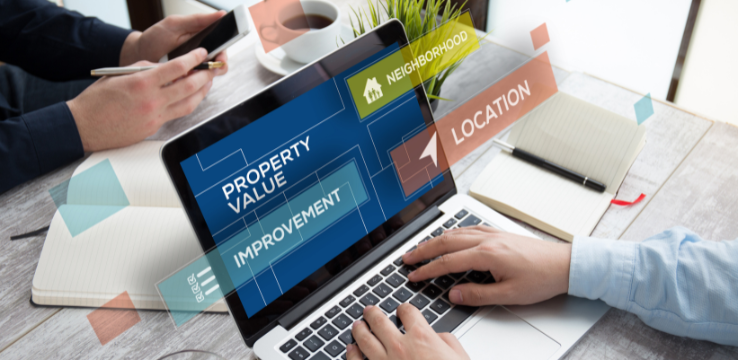 Our services cover the whole property investment spectrum, servicing your needs, aims and goals.
Buying a Residential Investment property (including SMSF property purchase)
A number of risks, issues and questions can arise when you decide to purchase an investment property. That's why it's important that your purchase decision is based on up to date research, key statistics and facts. Our mission is to inform you about everything you need to know to make a sound investment decision, drawing on our experience, systems and insights. Our in house research team are up to date with the latest social and economic trends across the areas of infrastructure and government investment, demographics, education, transport and more. We are fully committed to finding our clients investment properties that meet and surpass their financial expectations and plans. Existing laws allow self managed superannuation funds (SMSF) to borrow for the purpose of buying an investment property. Across the country, many people have seized the chance to use their SMSF to take control of their retirement savings to invest in property. In fact, many of our clients have used their SMSF to buy their first investment property or expand their property portfolio.
Buying a Home
The search for a new home can be challenging, emotionally draining and very time consuming. Coupled with this, is the risk that you may make an incorrect decision that will impact your future. We make your home buying journey as smooth and secure as possible. With our thorough research, access to off-market listings and independent advice, we ensure that you can get your dream home at the right price. Our experience means that we can help you find the best home closer to family and friends, the right schools and employment opportunities. We also know how to access those in-demand suburbs within a timeframe that works. You can breathe easy because of our solid reputation for protecting our clients from the pitfalls of the property market, including unethical agents, underquoted auctions, poor decision-making and more.
Buying a Commercial & Industrial Property
There are number of important factors to consider when making decision to purchase the right commercial or industrial property. Our acquisition strategies have assisted a wide variety of clients from large brands needing commercial confidence to SMEs from multiple industry sectors, each with their own specific needs and requirements. Business operation and development can be hindered by the struggle of securing the right premises. Our research and guidance can be the advantage you need to ensure your business or to ensure that your commercial tenant prospers. No matter what you're searching for, Locate Negotiate has a clear understanding of zoning and development requirements as well as the most up to date market insights.
Options:
Full Service
From the moment you engage our services to the day you get the keys to your new property, we work in partnership with you to develop and implement a strategy that gets results. Our full service offering includes property searches, inspections, short-listing properties, conducting thorough research and due-diligence, reporting, recommendations, buying strategies, negotiation, and co-ordinating exchange through to settlement. We make the effort to analyse your needs and form expert recommendations based on your individual goals and purchasing power. Making the best decision is simplified because we provide the right advice about neighbourhoods, trends, and values. We take your purchasing power into consideration and find the best property to meet your needs now and into the future.
Self-Found Property
Our self-found property service is for clients who do not require the full buyer's agent process, but are seeking counsel about a particular area or property. We provide expert advice, research, and professional guidance on properties before you commit. This ensures that the property you have chosen is a viable investment or the right property to live in. We can also assist with buying strategies, negotiation and auction bidding.
---
The Locate Negotiate experience
"Let us do the work for you"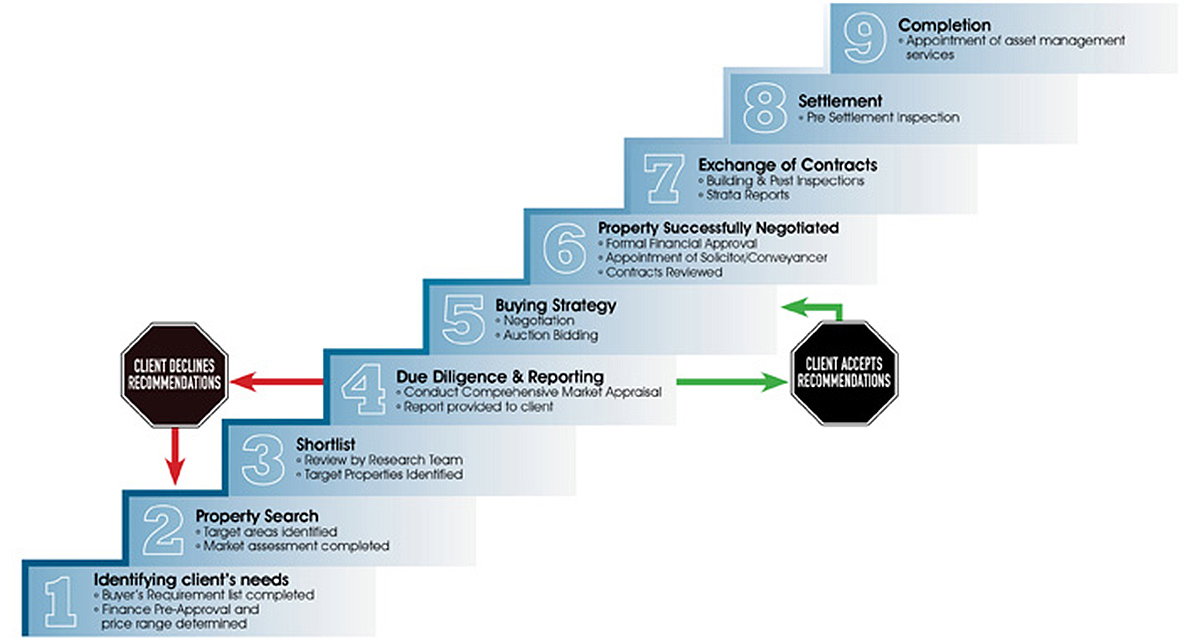 Auction Bidding
What is a property auction bidding agent? We represent the buyer in the purchase process of a property transaction either prior to auction, during an auction (bidding on your behalf) or post auction. Unlike traditional real estate agents who represent the seller, we exclusively represent you the "buyer" only. Designed for those who have identified the property they wish to buy and have undertaken all necessary preliminary steps prior to auction day. Also, those who aren't in a position to be physically present at the auction itself or want to be represented by a professional bidder. We will undertake all the necessary requirements needed prior to bidding, we will bid strategically, following pre-set instructions and when successful, will oversee the completion of the Contract for Sale.
We offer an obligation-free initial meeting that can be conducted remotely or face to face. This allows you to understand more about our team, our experience and our passion for helping clients find their perfect property.
This obligation free meeting also allows us to analyse your financial and personal goals to ensure that any future recommendations are aligned and tailored for your success.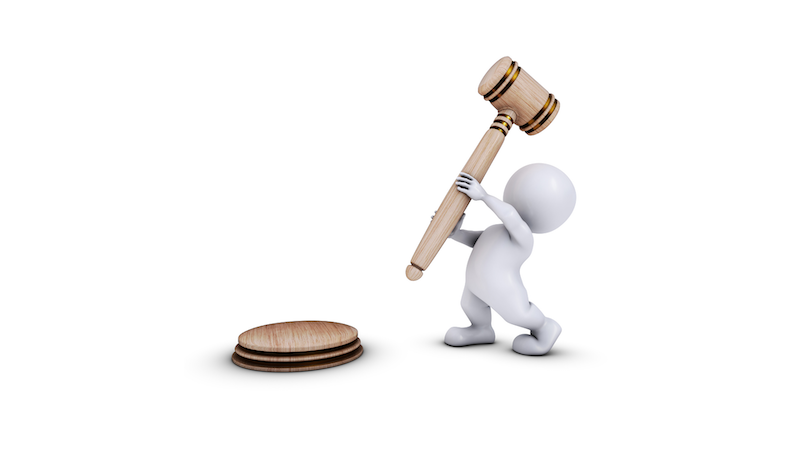 What we know before our property search begins
Continual Research Analysis
The team at Locate Negotiate collate metropolitan and regional information from a variety of independent research companies and government institutions. From this information, we can gather important analysis regarding areas that are likely to experience continued growth and areas that are forecast for strong potential growth. We examine reliable detailed market data in the following areas: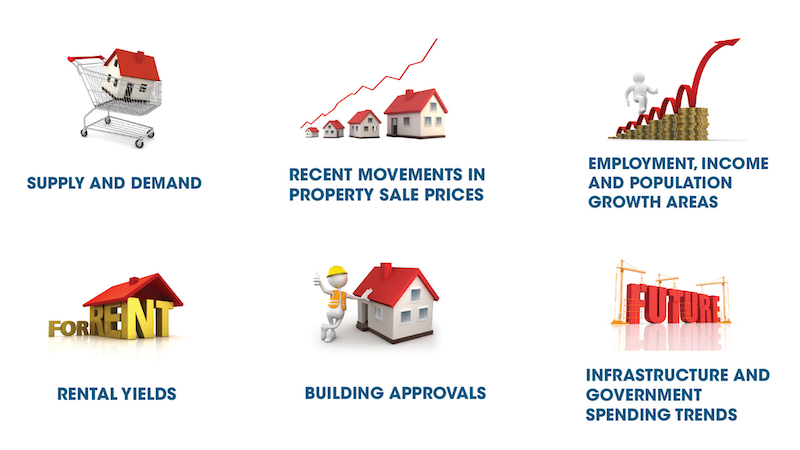 ---
What our customers say
"We used John to purchase an investment property in Brisbane. We had a pretty good idea of the sort of property we were looking for, but no idea where to look or how to start. John talked us through our strategy, identified areas that met our criteria, took on board our feedback on properties we rejected and found us a great property in an area we would never have thought to look. The negotiations were not straightforward, but throughout he was solutions focused and got the deal over the line. Nothing was too much trouble and we'd use him again without hesitation." Mitch B
"We would like to highly recommend John from Locate Negotiate to any potential purchaser and seller alike. Recently John served as our buyers' agent for our new family home. John was a complete professional who informed us of every movement, It was such a pleasure to work with John. He had all the answers to our real estate questions and made our transaction all so easy and painless." Craig T
"Thank you, John for your independent advice and experience in reviewing our portfolio, which was a mix of residential and commercial property. Your in-depth knowledge of the market was extremely helpful in determining what to retain and what properties to off-load in our portfolio. There is no way we would have obtained the level of thought and expertise without your involvement. Much appreciated!" Client: D McCloud
"We'd like to thank you for your advice and professionalism in handling the negotiations on our behalf. It certainly paid off for us financially to use Locate Negotiate services. We didn't have the experience, nor the skills when it came to property negotiations and determining what a property is worth. I'm convinced we saved a lot of money by using Locate Negotiate. Brilliant Service!" Client: F & L Reardon
---
Residential Case Studies

PROPERTY: Earlwood, NSW
PRICE: $1,760,000
THE BRIEF:
To find and secure a family home for a growing family in the Inner West by undertaking due diligence, reporting and negotiations on behalf of our client.
OUTCOME:
We originally bid on this property at auction. The auction got passed in as the owner's expectation at the time was way over market worth. The property was then listed for sale and sat idle for four weeks. We then re-approached the selling agent and engaged in further negotiations. After a period of time we were able to successfully secure the property for our clients at a price that was considerably below the seller's expectations.
---

PROPERTY: Wollongong, NSW
PRICE: $635,500
THE BRIEF:
To secure an apartment in a growth corridor for investment purposes. Our client was time poor and needed assistance in identifying key locations with good fundamentals for growth.
OUTCOME:
After scoping the market and ruling out a number of potential properties we identified and secured a property for a competitive price (avoiding a bidding war). The apartment has good prospects for leasing being in a boutique block with modern decorative finishes, natural light and a good practical floorplan. Key criteria was to purchase an apartment close to CBD, beaches, cafes restaurants and transport links. The area has been forecast to have solid growth for future years.
---

PROPERTY: Como, NSW
PRICE: $1,375,000
THE BRIEF:
Search for an older style north facing waterfront property in a narrow area of Como and Oyster Bay. Must have sufficient land and potential to either Knock down and re-build or renovate.
OUTCOME:
A older style waterfront property had come on the market which was located in a tightly held area. The property was due to go to Auction in the following weeks. Through our line of questioning, we discovered the owners were open to selling prior to auction. We swiftly got to work for our client, as there were other interested parties. We moved swiftly and established the properties worth, engaged in negotiations, presented our unconditional offer on contract and closed out the deal. Being one step ahead of the other interested parties was key!
---

PROPERTY: Wollongong, NSW
PRICE: $2,325,000
THE BRIEF:
To search, locate, inspect, research and negotiate quality established and new apartments within walking distance to beach and shops. Must haves - sweeping views "wow factor", quality constructed and ample living and parking area.
OUTCOME:
A suitable property was found which "ticked all the boxes", however after undertaking initial due diligence the price was somewhat inflated. Our client was keen to secure the property, so we discussed the property and buying strategy, and engaged in some robust discussions on behalf of our client. After a short period, we were able to achieve a considerable reduction on the asking price. Also, we were able to acquire the staging furniture included in the price.
---

PROPERTY: Marrickville, NSW
PRICE: $945,000
THE BRIEF:
Locate house in the inner west of Sydney under $1m. Requires 2 bedrooms, area for a studio and directly over the flight path. In addition, the property needed to have sound foundations and potential to improve and add value
OUTCOME:
After reviewing a number of properties in a variety of inner west suburbs we were able located a property which met our client's requirements. After prolonged negotiations we were able to secure the property at the right price for our client. This allowed our client to have surplus cash to undertake renovations and upgrades.
---

PROPERTY: Penrith, NSW
PRICE: $400,000 (investment)
THE BRIEF:
The strategy was to purchase an investment property in a growth corridor with low rental vacancy within the Sydney metropolitan area. Other requirements- prefer existing tenant, showing a good rental yield, low maintenance block, walking distance to transport links and town centre.
OUTCOME:
We located and successfully negotiated a reduced price for an apartment which had a long-standing tenant. The apartments proximity to the under construction 2nd airport was key in the decision making process. The airport is forecast to bring jobs and additional infrastructure to the area.
---

PROPERTY: Kensington
PRICE: $917,500
THE BRIEF:
Locate Negotiate were engaged to act on behalf of two busy professional who were time poor and not experienced in the Sydney property market. Our brief was to secure an investment apartment in a growth corridor which had low vacancy rates and close to transport links.
OUTCOME:
After inspecting 13 properties, we ended up with a short-list of 2 properties, one being an off-market opportunity. We under-took the necessary due-diligence and sent a comprehensive report to our client stipulating what properties were worth in the marketplace. With all this in mind, our clients narrowed it down to the off-market property. We then recommended a buying strategy to our clients and were able to secure the property within our price estimate range.
---

PROPERTY: Allambie Heights
PRICE: $1,590,000
THE BRIEF:
Our clients required our assistance to find and secure a property on the northern beaches of Sydney. As part of their requirements, the property needed to have the ability to build a granny flat.
OUTCOME:
Locate Negotiate investigated a number of properties which many of them didn't allow the building of a granny flat. However, one property we came across was a renovated home which included an approved Development Application to build a granny flat at the back of the block. We consulted with our client in regard to the pros and cons of having a DA and building a granny flat and how this would affect the properties worth. We advised our client on where they would need to be to purchase this property. We attended the auction with the owner and successfully purchased the property on the day.
---

PROPERTY: Woolooware
PRICE: $2.1m
THE BRIEF:
We were engaged by our clients to search and secure a home in Cronulla / Woolooware area in a price bracket where buyer demand was high. Our clients were time poor due to busy work commitments and in addition had a young family. Undertaking the search themselves and inspecting properties was always going to be a struggle. Our job was to find that right home and secure it within a short time frame.
JOURNEY:
After two weeks into our engagement we found a property that ticked the boxes and was within their budget. We advised our client and began fast track due-diligence with particular focus on the vendor's motivation for selling. We had concerns in regards to the vendors price expectation. After thorough analysis of several comparable sales that undermined the vendor's initially bullish price expectations we expressed to the selling agent that our client was showing interest in the property, but we had concerns in regards to price. Our client inspected the property and conveyed to us that the property was perfect for them. Our other immediate priority was to contain our clients' enthusiasm for the property in order to restrain them from paying too much for it.
OUTCOME:
We discovered that the vendors were highly motivated to sell and would consider offers prior to auction. Secondly, after a number of discussions with the agent we established that the vendors were going to be realistic with their expectations on price. Before submitting our offer, we had the contract reviewed and a building inspection was undertaken. Once all was checked out to be satisfactory, we made an offer (below our best) to the agent on the basis that our clients would proceed to exchange a contract unconditionally today if accepted. The agent initially rejected our offer on behalf of his client. Our clients were eager to close the deal, however, we instructed our clients to hold off counter offering. The result was that the agent finally came back to us the following day and our offer was accepted.
---

PROPERTY: CANNON HILL QLD
PRICE: $795,000
THE BRIEF:
Our client wanted to invest in a modern Brisbane house within 10 – 12km from the CBD. They wanted an up and coming family area with good surrounding infrastructure and the budget was $850,000.
OUTCOME:
We secured the client a brand new executive style home on favourable terms and below the vendors' expectations. The property was positioned within 15 minutes of the CBD. We were able to secure a tenant prior to settlement as the vacancy factors were low for this type of dwelling.
---
Commercial & Industrial Acquisitions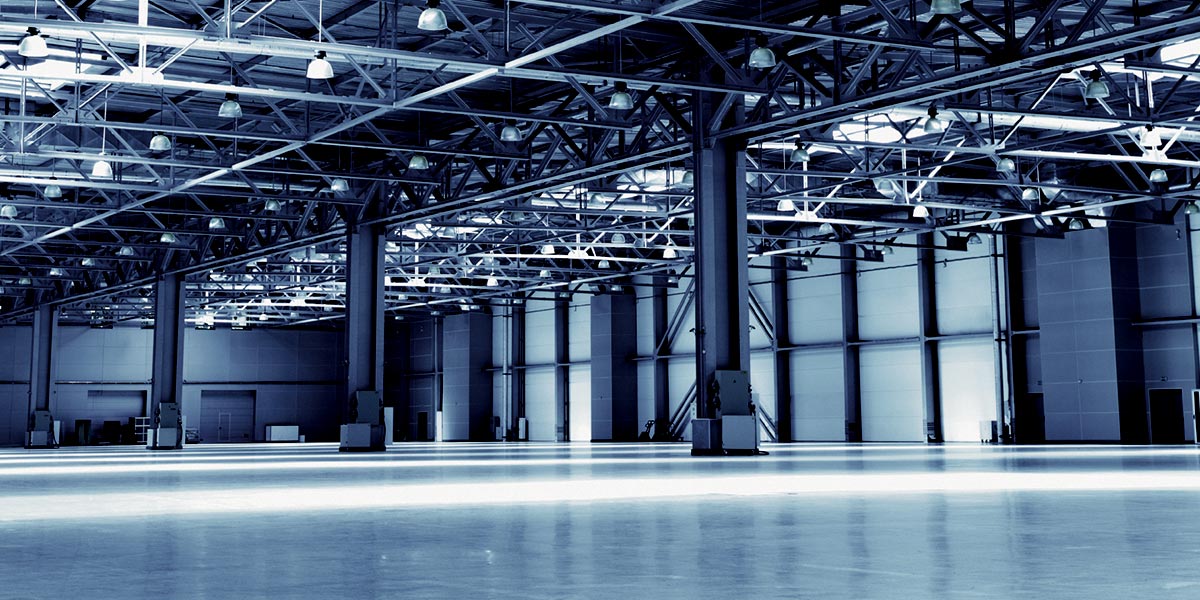 Locate Negotiate are experienced in negotiating property in the commercial and industrial sectors. Our key role is to identify buying opportunities and negotiate the best possible price on the right terms for our valued clients.
Case Studies

Property Purchase: Northern Beaches, NSW
THE BRIEF:
We were engaged to locate a high exposure main road bulky goods site on the Northern Beaches of Sydney. Our client is a high-end national furniture retailer. As part of their expansion plan, the objective was to establish their brand within this key location. We knew from the outset the assignment was going to be challenging. High profile sites are hard to find and property is rarely traded in the area.
OUTCOME:
We put together a shortlist of properties to target. We made some approaches and we were able to find a highly visible site that attracted over 60,000 vehicle passings daily. The owners were initially resistant to sell, however we persisted, and the owner eventually agreed to sell the property on the right terms. We achieved our objective in a relatively short period of time.
---

Property Purchase: Buderim, QLD
Price Range: $4,100,000
THE BRIEF:
We were engaged to act for a time poor client who aspired to buy a commercial property in a growth corridor either in NSW or QLD. Their essential requirements were- high visibility from a main road or intersection, long-term secure tenant in place, quality building and showing a solid yield.
OUTCOME:
After reviewing a variety of properties in both states it was decided that this childcare centre property in Buderim was of interest as the area was predicted to grow exponentially in the years to come. We undertook the necessary due diligence, advised and consulted with our client. We received instructions and we strategically bid and secured the property at Auction for our client. Property highlights New purpose-built facility 15-year net lease 3% rent increase + ratchet provisions Tenant pays all outgoings including Land Tax
---
Property Purchase: Parramatta, Sydney
Price Range: $1,980,000
Despite a year of constant searching, a national company was unsuccessful in locating a suitable property for it to buy. Once they enlisted our services, Locate Negotiate provided the company with a comprehensive list of every building within Parramatta that matched their criteria. When we had compiled a short list of five buildings, we contact each owner to ascertain if they were interested in selling, and found one owner who was, once their tenant moved out. We were successful in negotiating a purchase price, with delayed settlement, based upon a below-market cap rate per square metre.
---
Property Purchase (Investment): Tempe, Sydney
Price Range: $1.2million
Locate Negotiate successfully negotiated a prominent street frontage freehold retail and office property in the suburb of Tempe for a referred client. Locate Negotiate helped transform it into a showcase business premises. Our client asked the team not only to acquire this property, but to commission the refurbishment of two floors of vacant space. In addition, we were able to co-ordinate and appoint a specialised commercial agent to secure a tenant before the project works were completed. The agreed rent represented a better than market return for our client after factoring in capital costs for building works completed.
---
Property Acquisition (Owner Occupier): Marrickville, Sydney
Price Range: $3,000,000
Locate Negotiate were engaged by their client (ref by accountant) to carry out research, due-diligence for an industrial property which was being marketed by way of Expression of Interest. Key areas investigated were market price (taking into account comparable sales and current rate per sqm), building integrity, potential and compliance. Locate Negotiate advised their client the need to utilise some other key building and development professionals to complete a thorough assessment of the property. The client accepted that there was additional due-diligence required. Locate Negotiate engaged, co-ordinated and project managed these professionals to carry out their research. The professionals included a Project Manager Builder to access condition of building, BCA (Building Certifier) to check compliance i.e. fire rating, disability access etc., and a Town Planner to access future potential to re-develop and potential zoning restrictions. Locate Negotiate were able to advise their client on a fair market price to submit before the Expression of Interest closed. (Taking into account that there was a strong possibility that there would be considerable amount of work required to make the building compliant). Locate Negotiate's client purchased the building which was well under the estimate the selling agent was quoting. Happy customer!